Cooliris makes looking for Icons easy
Cooliris a plug in for firefox, safari, and IE (formerly PicLens ) makes browsing on User logos easy as.
When you have Cooliris installed just open up any page here and hover your mouse over one of the icons. An Cooliris symbol will appear over the icon, click and this will open up a wall of all the icons that can be found on userlogos.
Browse down the wall of Icons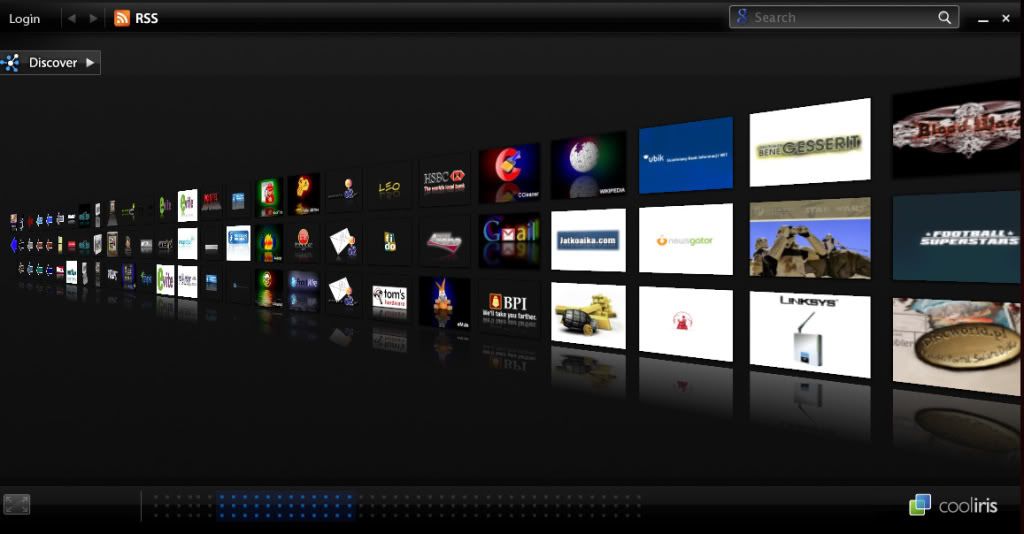 Using your mouse scroll Zoom in to the icon and click on the one you want. At the bottom of the screen after selecting the image you want an arrow in a circle will appear. Clicking this will minimize Cooliris and open the page.